Study session under the No. 1 squid fishing fisherman in Hirado City, Nagasaki Prefecture
h1>
Hirado No.1 I went to a study session every year under the squid fishing fisherman's p>
. p>
The idea of ​​squid fishing, what to ask for squid and squid, how to handle squid, etc. P>
I study every year. p>
It is sometimes said that "fishermen and anglers are different". P>
The fishing method (device) is the same, and the way of thinking is the same. What is it? p>
I was able to learn various things this time as well, and conducted a product test to be released. p>
Monroe Egi No. 2.5 Night-fired tune h1>
It took less than an hour to turn on the lights at the fishing spot. P>
You can catch enough during that bright time. p>
This day started from the first throw HIT! P>
Test product "Monroegi No. 2.5 Night-burning Tune" that came to the final stage p>
It's been 5 years since the test started. Thank you very much for your patience m (_ _) m p>
We are making final adjustments for the July release. p>
As the name suggests, this egg is intended for use in night-fired squid fishing. P>
"Omorigu" using medium weights "Dropper" of squid metal "Mechanism with body" p>
It is an egg that corresponds to various gimmicks.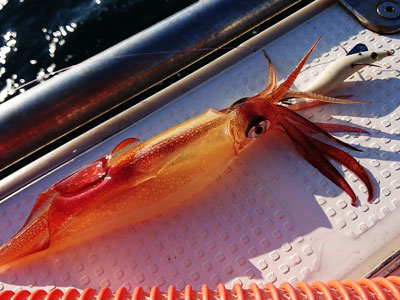 p>
Incorporate the elements required by fishermen h1>
< img src = "https://keystonebrand.jp/pages/report/imgs/2018061904.jpg"> p>

This Monroe Egi No. 2.5 night-fired tune is p>

Incorporates the elements that fishermen seek for eggs used in night-fired squid fishing. p>

"Slow fall" "Light emission" "Umbrella needle" "Durability" "Movement" strong> p>

Released Please wait for a while. p>

On this day, it was a decent start with 50 highs on board in the bright time before the lights turned on. p>

After turning on the light, I thought that the number would increase and the north wind became stronger. P>

The reaction was not good. Even so, you can catch ... p> section>

div>
Haifuku type is a good type barrage h1>
The fisherman sets the Haifuku type of bait-rolled egg with all the gimmicks. P>

We will constantly increase the number. p>

Why set the Haifuku type in all the gimmicks? p>

Fishermen say that they can catch medium to large sizes well. p>

I can catch it even if I attach a float, but when it becomes a small center. P>

In fact, larger ones have higher prices in the market. p>

That's why we set the Haifuku type for all the gimmicks.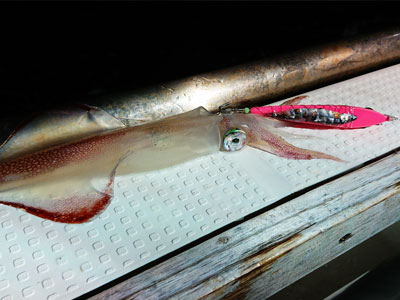 p>
There are many Kanatofugu this year h1>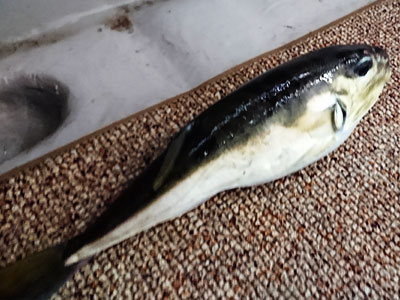 p>

Speaking of troublesome night-burning squid fishing, "Kanatofugu" p>

The official name is "Shirosabafugu", and fishermen sometimes say "Bukto". p>

This puffer fish bites Sutte and cuts the gimmick. p>

In addition, I will chase after my favorite squid, so the squid will scatter. P>

I will bite the hit squid into tatters. p>

The number of Kanatofugu is higher than usual this year, and the activity is high. p>

This year, this Kanatofugu countermeasure will be important in northern Kyushu. p>
The final catch is h1>
The wind was strong and the conditions were bad on this day. P>

It was less than half the usual landing. P>

Still, the swordtip squid exceeded 200 high on board (3 people). p>

I attacked mainly with Omorigu and Lead Sutte, and I was 34 high. p>

I learned a lot this time as well. p>

The reason why a single fishing fisherman sets a device around the Haifuku type. p>

Differences in the reaction of squid due to the difference in the bait wrapped around the Haifuku type. p>

We will continue to actively study with fishermen and use them for product development.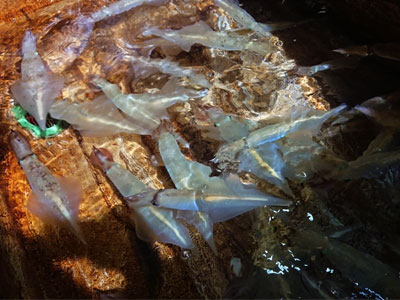 p> section>

p>

p> >

div>
Choosing a selection results in a full page refresh.
Press the space key then arrow keys to make a selection.
Use left/right arrows to navigate the slideshow or swipe left/right if using a mobile device